With around 2 million monthly active users and the highest ROI after Facebook, Instagram offers your company huge potential to increase brand awareness and boost sales. This makes it all the more important to adequately protect your accounts from hacking and other unauthorized access. This is where two-factor authentication comes into play. Find out what exactly two-factor authentication is, why it is so important, and how to set up two-factor authentication on Instagram in this blog post.
What is two-factor authentication?
Two-factor authentication
Two-factor authentication (2FA) is one of the best methods to protect your online and social media accounts from unauthorized access. When you log into a system, in addition to your username and password, another factor is required for authentication. These factors can be objects (e.g. a smart card), knowledge (e.g. unique security codes) or biometrics (e.g. fingerprint or facial recognition) (see BSI). Access to the account is only granted after both criteria have been verified.
Two-factor authentication is often used in online banking, for example, as this involves very sensitive data. Every activity, such as a bank transfer, usually has to be approved additionally via a TAN app. Only this additional identity verification allows access to your account.
Why is two-factor authentication on Instagram so important?
Instagram stores a lot of personal data: Email address, password, phone number, etc. Online, there is always a risk that this information may be stolen or shared with unauthorized third parties. Of course, this risk increases if you don't change your password regularly or use the same password on multiple accounts. That is why two-factor authentication makes sense, especially for accounts that contain sensitive data. This way, your account remains protected from fraud attempts and hacking. You can learn how to set up 2FA quickly and easily with our step-by-step instructions in the next section.
How to set up two-factor authentication on Instagram
To protect your personal data and prevent data theft, you should set up two-factor authentication on Instagram. Here's how it works:
Open the Instagram app and go to your profile, tap the three dashes at the top right of the screen to open the menu.


Tap on "Settings" to manage your security settings.


Select the menu item "Security".


Then go to "Two-factor authentication".


Follow the instructions on your screen to start the process.


Select the security method "Authentication App".


In the next step, a key is generated that you need to set up two-factor authentication. Copy it to your clipboard by tapping on "copy key".


Next, you need to download an authentication app to your smartphone if you don't already have one installed. We recommend the free app "Duo Mobile".


Open the app once it has finished loading and tap "Add" in the top right corner to link your Instagram account.


Scroll through the list and select Instagram.


In the next step, paste the key you copied to your clipboard from the authentication app.


Give the account a unique name so you always know exactly which code to use for which account when using two-factor authentication. We recommend choosing the exact name of the respective social account.


In the dashboard, select your newly linked account and generate a passcode, then tap "copy". Please note: the code will only be valid for 15 seconds, then a new one will be generated.


Switch back to the Instagram app and paste the 6-digit code you copied from the authentication app.


Click continue to complete the process. Once two-step authentication is set up, a code will be generated in the Duo-App every time Instagram requests two-factor authentication from you.


Conclusion
Two-factor authentication on Instagram is quick and easy to set up and offers more security than basic login methods by providing additional proof of identity. With 2FA, you effectively protect your accounts from attacks by hackers or data abuse by third parties.
Especially in a business context and for influencers with professional accounts, it is important to protect your own online accounts. After all, you are marketing your brand via social media and may be looking for suitable influencers on Facebook, Instagram and the like in order to contact them for future collaborations. If you want to learn more about how to find influencers and which methods to use while searching, read our blogpost on the topic.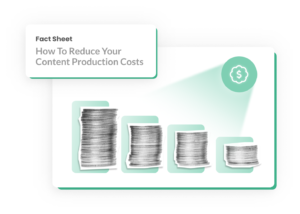 How to reduce content production costs
Download our fact sheet now and learn how to optimize content production for your brand and reduce costs in no time.
Sources
https://www.bsi.bund.de/DE/Themen/Verbraucherinnen-und-Verbraucher/Informationen-und-Empfehlungen/Cyber-Sicherheitsempfehlungen/Accountschutz/Zwei-Faktor-Authentisierung/zwei-faktor-authentisierung_node.html
https://blog.hubspot.com/marketing/hubspot-blog-marketing-industry-trends-report
https://www.statista.com/statistics/272014/global-social-networks-ranked-by-number-of-users/